What is your Wealthy Speaker persona? Are you being your best self on the stage and in our speaking business? Not sure what I mean? Let me explain… and then let's have some FUN!
I caught life coach and author of Be Your Best Self, Mike Bayer on a talk show the other day. If you aren't familiar with Mike, he's a life development coach who challenges and encourages his clients to attain the healthy lives they desire. On the show, he did individual sessions with a few ladies. It included having them do an assessment of themselves; listing out the qualities of the parts of themselves that they liked the most (carefree, fun, warm).
Next, he had them list out traits of the person they were being when they least liked themselves (fearful, bitchy, stubborn).  After this exercise he had them name each of the characters; the version of themselves that they loved, and the one that they didn't love. It was so interesting to watch these women take a good hard look at themselves this way and acknowledge both these positive and negative traits so they could clearly identify when they are their 'best self'.
Watching this immediately made me think of all of you – professional speakers who need to discover your best self so you can find success on the stage and in your speaking business. Are you up for it? Are you game to play?
3 Steps to Discovering Your Best Self
The process of discovering your best self is simple. It's just three steps.
Step 1: Search Backwards
Think about a performance when you were the absolute boss of the stage. You owned the room. You felt fabulous before, during and after your presentation.
Now, to be clear, confidence is just one part of this. You were also your most authentic self, which then led you to having as much fun as humanly possible while giving the speech.
Okay, got an example?
Step 2: Identify the Traits
Now think about what made you feel so good in that moment. Make a list of things like:
I was confident, knew my content inside and out.
I wore an outfit that made me look and feel great.
My voice was strong.
My homework and pre-gig research paid off – I knew my audience.
The client loved it and so did the audience.
I was my best self.
I had fun.
Once you complete your list, move to step 3.
Step 3.  Name this Person
Now think about what name you might apply to this person who you'd like to be when you step on the stage. I'll give you a few examples that I might choose:
Tom Tremendous
Rhonda The Rockstar
Mimi the Magnificent
Amazing Jane (my personal favorite)
See, it doesn't have to be complicated, just place a word in front or behind that describes that perfect feeling, that perfect way of being that will allow you to enter and own a room.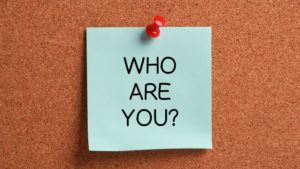 I would love for you to have fun with this exercise, and if you are willing to share, join us over on our Facebook page – we'll be sharing there!
To find success as a professional speaker, and as a business owner running a speaking business, you must bring your best self to the game. Sure, you'll always have days when your best self just can't show up. We all have them. But the ability to recognize what you need to do to bring your best self along – even if it's just a lucky shirt that makes you feel awesome – will go a long way to helping your best self show up more often than not.