Having direct conversations with both your existing and potential customers is still one of the best ways to grow your business. That's why one of the most important marketing aspects of any business, including a speaking business, is to build your marketing list.
Why is having a marketing list so important? 
Well, the ability to email people who have raised their hand and asked to hear from you – SUBSCRIBERS – is one of the easiest ways to stay top of mind and increase sales. Whether you're sending them an email with valuable content or a new promotion, sometimes it's all about timing. If you show up in their inbox at the exact right moment (maybe they are feeling pain in an area that you can help!), that may be all it takes to close the sale.
Building an effective marketing list is something many of you struggle to do. Today, I want to help fix that! Let's dive into some surefire ways you can build a list that will benefit your speaking business.
4 Surefire Ways to Build Your List (and a Few Do's and Don'ts)
There are several great marketing strategies you can employ to build your email list. Today we are going to focus on four surefire methods for building your list along with some do's and don'ts.
Build Your Marketing List with Lead Magnets
Lead magnets are a great way to build your marketing list. A great lead magnet can be anything from a checklist, or worksheet your prospects need to an eBook, video series, or free chapter of your new book. Most importantly, it needs to be something of value that they can use. Otherwise, they won't sign up.
Lead Magnet Do's
I am an avid listener of the Queen of List Building, Amy Porterfield, and her podcast; Online Marketing Made Easy. I highly recommend it to anyone who is looking to grow their business. 
When it comes to list building, Amy talks about getting really clear on who your customer avatar is before you set out to pull them into your list. While you may have a wider range of audiences, you may decide to dangle a carrot, or lead magnet, that is for a very specific segment of your audience. This allows you to tag them appropriately in your database so that you can market to them differently. 
Here's an example. Let's say your business focuses on building relationships for salespeople, but you want to focus specifically on the insurance industry and insurance salespeople. You might create a lead magnet that is called 'Top Mistakes Insurance Salespeople Make when Prospecting.' Your goal is for only insurance salespeople to lean in and say, "yes, I need that information!"  Then once you have them on your email marketing list, you can deliver content focused for insurance salespeople more regularly so that you will be top of mind when someone from their organization starts looking for speakers.
Lead Magnet Don'ts
"Sign Up for My Newsletter" is not an effective strategy for list building.  You have to give people a strong reason to give you their most precious possession, their email address. You will likely see your list increasing in size more quickly as soon as you dangle a better carrot in front of your website prospects.
Need some help developing lead magnets? Check out this series of posts from VirTasktic on creating lead magnets for your business. They cover everything from ideas for lead magnets to finding the right topic for your lead magnet to how to optimize your lead magnet for conversions 
Building Your Marketing List with Webinars
Promoting and advertising a webinar can be a terrific list builder.  At Speaker Launcher, we have seen some great results from running webinars both from social media (paid and organic posts) and from people sharing with their friends.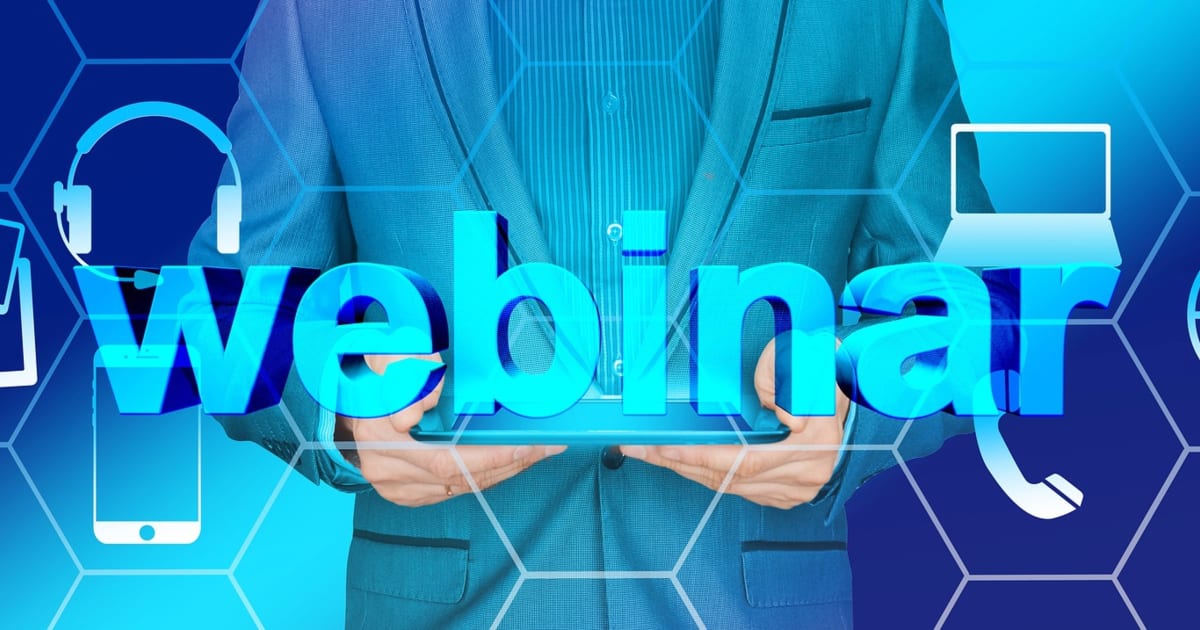 Webinar Do's
Quite often, a webinar leads to a pitch, but it doesn't have to. You may want to consider running a webinar once a quarter to attract new clients and expose them to your ideas. People feel as if they know you after a webinar, and that will bring you one step closer when it comes time for them to need a speaker.
Webinar Don'ts.  
Your webinar cannot be one big sales pitch. You need to offer value. Otherwise, you'll just tick people off, and they'll quickly leave your list by unsubscribing. Even worse, they'll tell their friends what a waste of time it was – and that's not good for your online reputation.
If you have a pitch, that's fine. Leave it for the end of the webinar after you've offered the value and gained the trust of the audience.
Building Your Marketing List with a Podcast 
I'm seeing a lot of people hopping on the podcast train these days, and I am very much in favor of using this as a tool to build your list. In fact, I think it's incredibly effective at introducing you to new audiences.  
Podcast Do's
Consider giving your podcast a name that is going to attract your speaking buyer. When you name your podcast something clever, but not at all aligned with what you do, it may confuse your audience.
The content of your podcast should also be in line with your "lane" and expertise. Otherwise, it's not helping you position as the expert who's known for one thing.  
And don't forget to offer lead magnets on your podcasts to drive people over to your website asking them to subscribe. That way, if someone only listens once in a while, you'll still have access to them via your email marketing list.
Podcast Don'ts
Recognize that delivering your keynote in a podcast setting is typically not the way to go. Sure, you can tell snippets of your stories when being interviewed, but this is a different forum, so be aware.  Keep it conversational, be present and in the moment. Most of all, make sure you are offering value. That's what keeps listeners coming back and sharing with their communities.
Making the Most of Your Marketing List
Once you've started growing your list, you'll want to make sure you make the most of those that have subscribed. Here are a few key points to help make the most of your list.
Balance Your Communication
Once someone has decided to trust you by subscribing to your list, it's your job to care for that relationship. The biggest problem I typically see with my clients is that they pull people into their list and then do nothing with them. This is not good.
Make sure you continue communication with your subscribers but don't over-communicate. There is a fine line between showing value and annoying someone.
At Speaker Launcher, our content gets released once a week at the same time, and that works for us. You'll need to explore the best timing for your subscribers.  
Keep Your Marketing List Clean
A big email list is not necessarily a good list. Your list is only as good as your latest "scrub."   If people have unsubscribed, or opted out, remove them from your list. If emails are bouncing, remove them from your list. If people aren't engaged (not opening your emails), send a final note asking if they want to stay on the list. If they don't respond, remove them. Sometimes that simple ask ignites some FOMO in people, and they start engaging. 
Lean and mean with an engaged audience is better than not being heard by a gigantic one.
See you soon, Wealthy Speakers!