Orlando Bowen built his business around his core values of faith, forgiveness and a positive attitude.  There were times in his life that his faith was tested, but Orlando didn't allow that to veer him off his course.
As a professional football player, Orlando's job as a linebacker was to take down the ball carrier and stop the play. After tackling his opponent, Orlando would offer them a hand up and give them some kind or inspiring words of encouragement.
Who does that?
Even when playing football, Orlando put his values first.
But at the height of his career as a professional athlete, something terrible took place.
Orlando was attacked and beaten within an inch of his life by two undercover police officers. The beating left him with a head injury so severe it ended his football career. To add insult to those injuries, drugs had been planted on him, and Orlando found himself on trial for his life. He and his family were tested to their core when it took nearly two years for his case to be acquitted. One of the police officers involved was found to be at the heart of a drug ring and was finally taken down and placed in jail himself ending a horrific chapter in Orlando's life.
While lying on the road that night, bloody and beaten, Orlando vowed to do more with his life. He knew he had more work to do. Today, his foundation – One Voice One Team – helps youth become leaders and find a positive path in life, no matter what their situation.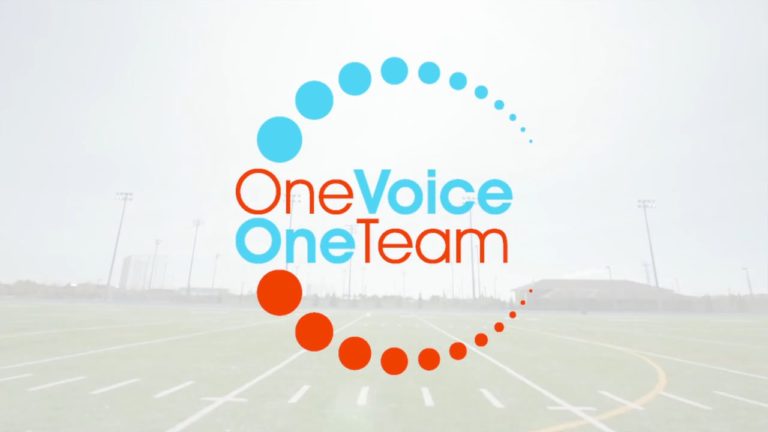 Orlando's Game Changer keynotes are also designed to inspire adults to "get off the sidelines," whether it be in life or business. And when he reads the letter of forgiveness that he wrote to the police officer in jail, his audiences realize that this is a man who lives his values out loud. They walk away wondering, "could I have that level of forgiveness and compassion?"  It's a message with a positive ripple effect that goes on and on.
When you think about what values are important to you, what are the top three things that come to mind?
Ask yourself, are these three core values at play with me in my business every day? Would my clients be able to identify them?
If I had to choose, my top three would be family, abundance, and honesty. Clients, do you see these playing out in the work that we do together?  Something I want to work on is fun and humor. We laugh every day in my household, and I don't think that translates over to the business as well as I would like.
Sometimes it can be difficult to narrow your values down to your top three, but when we draw a line in the sand, it allows us to make better decisions and operate from those values. Don't judge your values or compare them to anyone else. These are yours and yours alone.
I think it's an interesting exercise to see if they are on display in your business. Take a look and let me know in the comments below.
See you soon Wealthy Speakers!