Let's face it. We all make mistakes in our businesses from time to time. It's normal and it's expected. In fact, I have a quote in my new book Scaling Your Speaking Business, "If you're not willing to fail, you're not ready to scale." You see, mistakes aren't all bad and today I want to talk about how we can turn mistakes in your speaking business into opportunities.
Let me start by sharing a failure that occurred in my own business last week.
We recently launched our 30-day Speakers Challenge for Speakers and the response was amazing. Our goal with the challenge was to bring together speakers and help them prepare their marketing for 2022 so they could book more business. The three main components of the challenge were the video lessons, live sessions, and the community. 
Week one of the challenge went really well and we were off the mark. But about three days in, I realized we had a problem. We typically use Facebook groups for our communities, but with more and more people moving away from Facebook because of their issues, we wanted to find a new solution. So, we opted to try the community tool inside Thinkific, the platform where we host our challenge, hoping it would make it easier for people to participate when they were logging in for content. 
But then, the rub. The community platform on Thinkific was "lacking" and just didn't work for what we needed. 
So,  I took to Social Media and asked my friends what they were using for their community. I got a number of responses and then my friend, Mike Ganino mentioned that he was moving his groups over to Mighty Networks. 
I was a bit skeptical when I looked at their website, but after asking Mike a few more questions about the features that they offered, I quickly realized that they were in line with, if not better than, Facebook Groups.  So I signed up for a trial… and I'm loving it. It turns out that the majority of our 30-day challenge participants love it, too!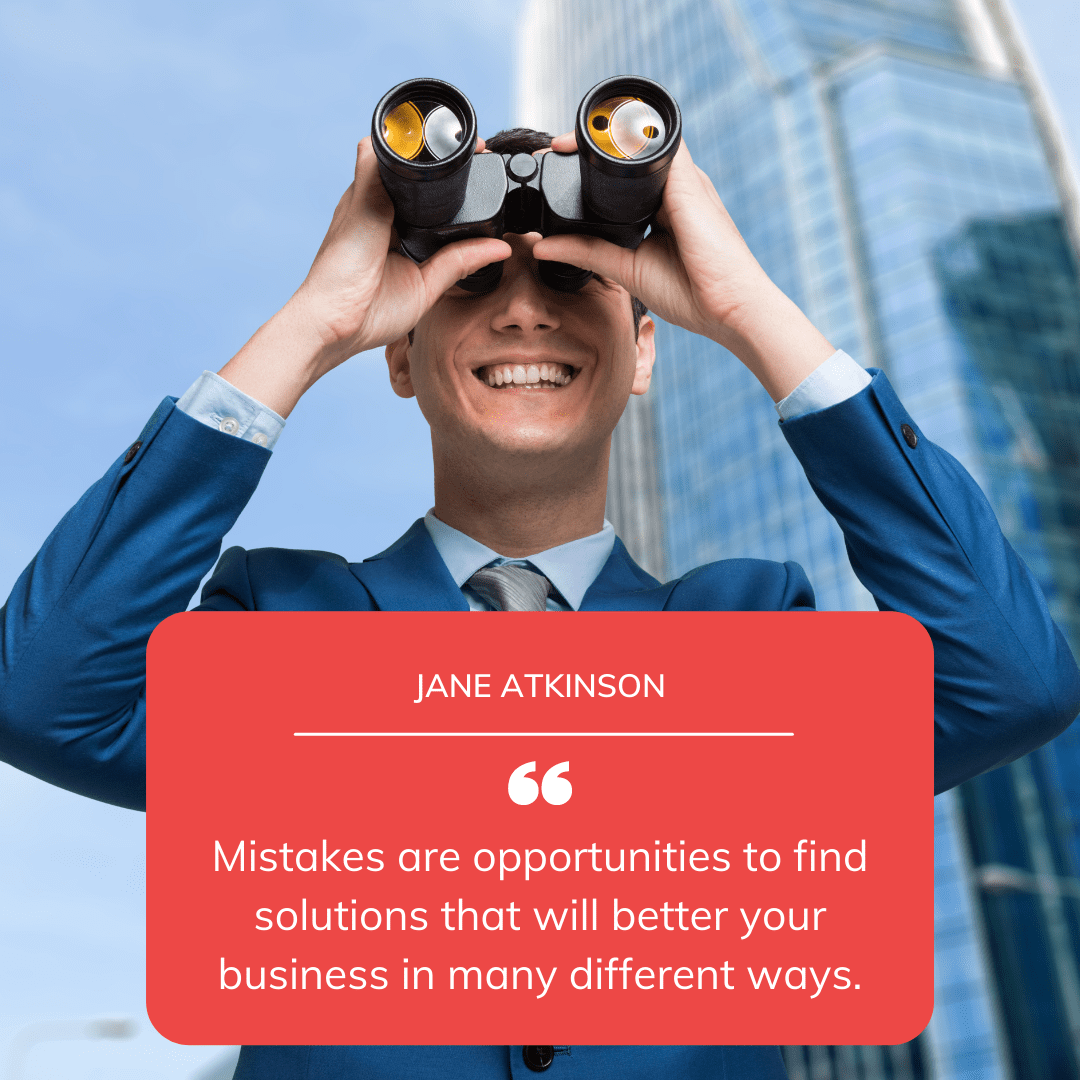 Problem solved!
So what did we learn? When we make mistakes:
We need to fess up quickly

We need to pivot and fix them
That's it!

You see, mistakes are just temporary roadblocks that all business owners encounter. But what many fail to see is that mistakes are actually opportunities to find solutions that will better your business in many different ways.
In my example, we've known for a long time that we had to find a solution to replace Facebook groups for our communities. Without putting a lot of time or effort into it, we made the mistake of picking the wrong solution. But, in doing that, we were forced to dig deeper and find the solution that was right for our needs and it will make us more successful with our communities in the future.
What mistakes have you made in your business recently? Can you relook at those mistakes and see how to turn them into an opportunity for growth and success? Let me know in the comments!
I'll see you soon, Wealthy Speaker!