I recently launched a fully redesigned website. Since you are a business owner who has likely gone through this process once or twice before, I'm sure you can sympathize with the pain and stress I went through to bring this new project to a close. It was, to say the least, a challenge. And at moments, it was not much fun. But we made it through!
For those of you who are planning to either build a new website from scratch or redesign your existing site, I wanted to share five lessons I learned building my website. I'm hoping you can take from these lessons and use them to avoid any unnecessary stress when it's your time to go through the process.
5 Lessons I Learned Building My New Website

A website is one of the most important marketing assets you have in your business. It's the place where people come to learn who you are and how you can solve their problems. Your website has to be the best reflection of you and your business.
If you are getting ready to build a new website or redesign your existing site, here are five things you'll want to think about as you go through the process.
Hire the Right Web Designer
Hiring anyone and assessing how they deliver is always a road filled with potholes and detours. It may be even more difficult when it comes to finding a web designer. Let's map out the easiest way to navigate the very tricky world of client/designer relationships.
It starts with taking your time hiring.
I made a mistake hiring. A couple of months after I hired my first designer, I put my internal team on the line with him to help move the project along. It was then that we discovered he was outdated in his approach to website coding and that was going to limit us in terms of functionality we could have on the site.
Now, I'm not exactly sure what question I could have asked him that would have helped me avoid the hiring error. Perhaps the lesson is that I should have brought my internal team into the mix sooner in the process (interview stage) to make sure we had our ducks aligned. Or perhaps I should have done a little more research to learn exactly what questions I should ask before hiring because as I learned, there is a big difference between web design and web development.
This leads me beautifully to lesson #2.
Design is Different than Code
If you want a pretty website, hire a designer to develop the look you want and then a web development expert to build out the site. This is what I ultimately ended up doing.
If you can find both talents in one person or team, then great. I did not. So I had to split up the project, which of course took longer. Just as we try to keep you in your expert lane, the same exists for designers and coders. Designers are great at bringing your vision to the design and page. Someone who is technically adept will be able to add all of the bells and whistles to your site and make sure that it is technically sound.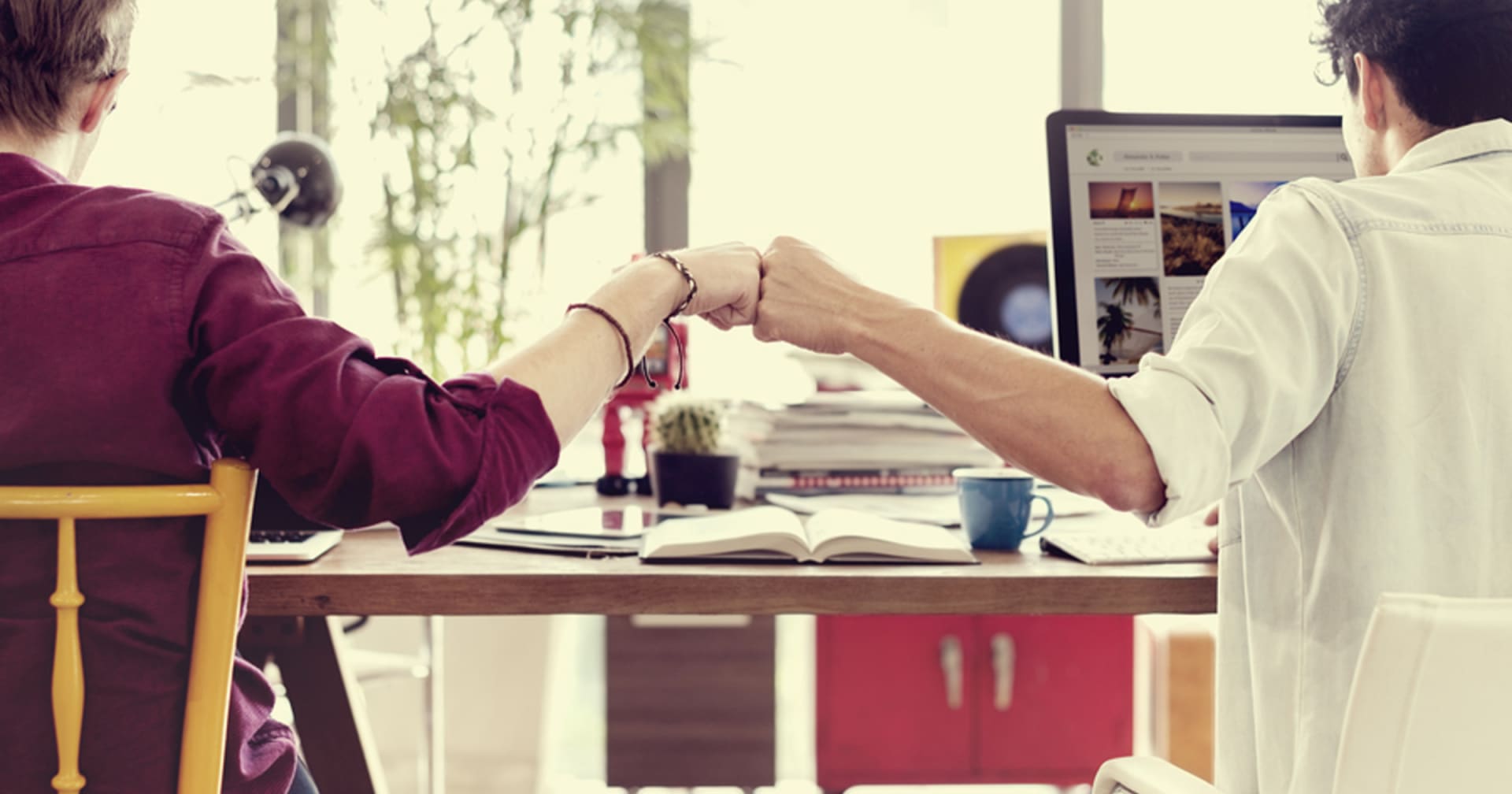 If it takes two people to deliver the best product, oh well. What matters most is you get the best product.
Stick to Your Vision
If the web designer you are working with comes to you with ideas X, Y, and Z and they aren't in line with your vision, don't be afraid to stand your ground. If that means you have to cut bait, then cut bait.
Have you ever heard the term "hire slow, fire fast"?  If you don't think someone can get you across the finish line, then move on and find someone who can get the job done. Once again, my internal team was the one who really stepped up and brought my vision home on my project.  I have to give big props to Carolyn Crummey from VirTasktic for her and her team's dedication to this project and bringing my vision to life.
Invest the Right Amount
Determining how much you should spend on a website project should come down to where you want to go in your business. If your goal is to earn $500K per year, then you want to have the website of a $500K speaker.
You need to spend for the job you want.
For many of you, this may feel like a stretch. It will be a stretch that pays off in business. Your website is your first line of offense when it comes to impressing clients. Having a poorly designed and functioning website could cost you so much more in the long term.
Make the Decision
If you aren't pushing clients to your website in droves because you don't love your site, you have a problem that needs to be fixed pronto! Remember, the first sale is to yourself.
You have to believe that your marketing will help solve a problem and if it doesn't, you need to fix it.  Period. Your marketing and website will go through phases as you grow your business.  Frankly, it will never be done. It will evolve as you evolve. But moving to fix a website that isn't working should be a huge priority. So, save up that budget and get to work right away.
If you are looking for ideas of website elements to add to your design project, do a search for 'contest' on our blog.
This will show you the winners of our best website contests and outline some of the key areas you need to focus on to create an effective speaker website. (Note: the sites we highlight may have changed since we ran the contest. What I really want you to notice is what we were looking for as the criteria for winners).
Now that you are here on my new website, I would like to invite you to go look around! Check out the fun new elements we put in place to help speakers at different levels follow a proven path to success. Just see what level of speaker you are, Emerging, Rising Superstar or Seasoned Pro, and then see what we have available to help you.
And keep coming back! There are some big, exciting things on the horizon, so please stay tuned!
See you soon, Wealthy Speaker!