Jen McDonough is sitting in her car. It's -25 degrees in Minnesota but she doesn't want to turn on the engine and heater or she might miss an important point that I'm making during our group coaching class.  She sits, teeth chattering, taking it in, knowing this is an important step to take to live her dream.
Jen's in the corporate parking ramp of the building where she works in her soul-sucking job.  She's been unhappy at her job for years, but Jen has a fire in her belly to become a professional speaker, and it's keeping her warm on this mid-winter day.
Doing whatever it takes to achieve her dream is nothing new for Jen, who is now known as "The Iron Jen." When she sets a goal….. well, look out.
Here are a few examples:
At 17 years old, Jen set a goal to become a weightlifting champion even though she could barely deadlift a broomstick. She did it and last year was inducted into the Minnesota Weightlifting Hall of Fame.
With three kids at home, all under three years old, Jen was feeling a little blah about her sedentary lifestyle. She went from a weightlifting champion to someone who couldn't run more than two blocks.  So, she set a goal… and a mere ten months later she was running her first marathon.
But that wasn't enough. On the drive home from that Marathon, she declared she wanted to set a new goal to participate in her first triathlon. In disbelief, her husband asked, "do you even know how to swim?" After learning how to bike, swim, and run, Jen crossed the finish line of her first Ironman two short years later.
A few years ago, when her son's medical condition put her family into financial jeopardy, Jen and her husband were straddled with $212,000 worth of debt and medical expenses. So, they set another goal to get that paid off and change their circumstances. Well, they did it and in under four years.  Quite the inspiration!
And last year with four kids at home and a busy speaking career in the works, Jen decided that life just wasn't exciting enough. So, one day she pulls up to her local fire station and asks, "hey, are you guys looking for any volunteers?"  When the firefighters unanimously say "ah, no mam" she, in her unabashed charm says "What? You mean you don't want an overweight mom of four with asthma on your fire team? I don't understand."  LOL, Jen.
But of course, it didn't end at that. Jen went on to become a volunteer firefighter.
Jen made her decision to become a professional speaker, and today, as a graduate of The Wealthy Speaker University, she's been out kicking butt and taking names for over four years. She recently reached a flashpoint in her career and spoke to her largest audience yet – a group of over 1100 first responders in one of the most gorgeous speaking venues ever.
Jen's story is pretty inspiring. She had a dream, well many dreams, and she did what she needed to do, regardless of sacrifice, fear or obstacles in her way, to achieve each of her goals. There were no excuses, only action.
Jen has been such an exciting force to watch, so much so, that a few years back I asked her to come work on my team. Today, she runs our 12-Week Accelerate Course, the same course she graduated from four years ago. And her graduates can't sing her praises loudly enough! How's that for a full circle moment?
What are your dreams? Are you prepared to do what it takes to make them come true?
What would you do to make it happen?
How would you invest?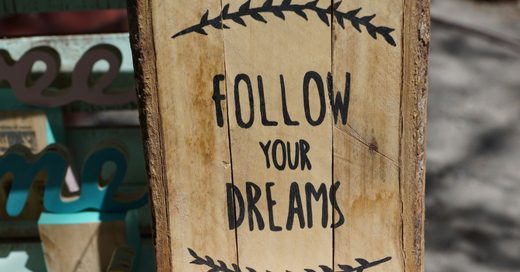 Would you put in the hustle?
You don't have to run an Ironman or become a firefighter to live this dream, but you do have to have a fire in your belly.
See you soon Wealthy Speakers!