We look at other people's social media feeds and we think, "Wow, they've really got it going on". But do they? Maybe there are chinks in their armour.
Lately, I've been conscious of not just providing the good but sharing the bad and the ugly, too. Because no speaker's life or business is without hiccups.
I'm going to record a podcast that I'd like you to be a part of. Would you share something that didn't quite go right for you?
Maybe it was a performance that didn't land, a jealousy that you can't get rid of, an insecurity that plagues you, a technology fail…you name it.
Here's one of mine that I'd like to share…
People are always telling me that my branded emails and podcasts are so professional, but what you don't know is that there are times when my systems fail miserably making me look bad to my clients.
For instance, we've recently switched to an easier-to-use scheduling system for coaching sessions. These systems can save huge amounts of time. But so far, I've had to adjust no fewer than 10 calls because the system was overlapping calls. That's literally enough to make my head explode. (Okay, not literally.)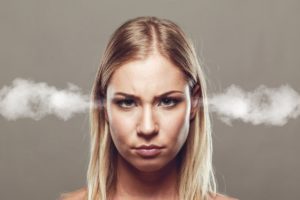 Every time I have to ask a client to adjust a call, it makes me look bad to my clients and it makes them think that something else is more important. Nothing is further from the truth. This whole glitch leaves me feeling incredibly embarrassed with my clients and I'm working hard to fix it quickly.
And that's just one. I have flaws, foibles, and insecurities that I'll share on my podcast along with some of the input that I get from you.
Here's what I'd love to hear from you!
What's one thing about your business, or your life, that you feel embarrassed by?
Please email your imperfection to me by June 20th. Click here.
I'll share these on the podcast released on July 5th.
See you soon, Wealthy Speakers!