On Episode 64 of The Wealthy Speaker Podcast, we are tackling an issue that I know almost all of you struggle with: How to Differentiate Yourself as a Speaker. What is it that you must do to rise up in the sea of speakers to get noticed by clients, decision makers, and speakers' bureaus?
Well, our guest Julie Holmes is going to help answer that exact question for us!
Julie is a 20-year marketing and sales veteran as well as an inventor, entrepreneur and speaker. She helps organizations think holistically about their sales strategy to get more value from their prospects and customers.
In this podcast, Julie helps us understand what is needed to differentiate yourself from other speakers. She breaks it down into the 5 E's: Explanation, Experience, Expertise, Execution and Extras.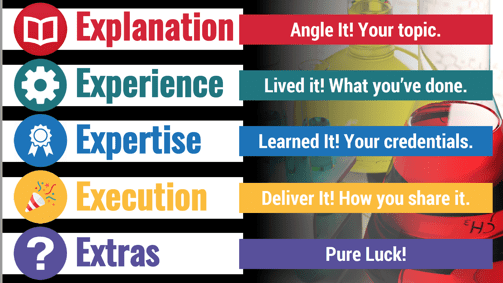 Listen to the podcast below to hear exactly what the 5 E's are an how you can use them to differentiate yourself as a speaker to earn more business.
---
Listen to this Episode
Subscribe to our podcast!
Never miss a new podcast! Subscribe today!
---
Podcast Resources:
Want to learn more about Julie? You can visit her website.
You can also follow her on Twitter
You can also reach out to Julie at hello@julieholmes.com
---
Want More?
Want to hear more episodes of the Wealthy Speaker podcast or subscribe so you never miss an interview? Check out the podcast episode archive, HERE or subscribe on either iTunes or Stitcher below.