Every time my husband and I drive up to our cottage, 3 hours north of our home, he teases me about my inability to put down my phone.  While we are on the road, I am trying my darnedest to whittle down my In Basket so that when we get back I don't have a gigantic list of emails to contend with.
You know what I mean right?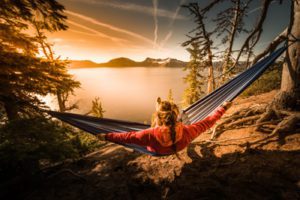 But as we move into the summer, many of you are going to want to take some time off.  And I write this post both for you and for me as taking a break from our business, to really let our mind unwind and relax, is important.  
Coach Dan Sullivan calls them Free Days, and says, "When you work all the time, your mind is filled up with complexity. What happens is that the longer you go without a break, virtually everything becomes urgent".
There's no question that a decision maker may move onto the next speaker when they can't get a response from you and you may indeed lose a deal.  And for some of you, you can't afford to lose a deal!  But there are ways to make this happen.
Here are several strategies that I'd like to share with you around making sure that you get some time to rejuvenate.
1.  Urgent Matters Option.  
Let's say you are starting out and you don't have someone who can handle your incoming speaking inquiries.  You can leave a voice mail and autoresponder that says "I'm taking a well deserved vacation with my family, but if you have an Urgent Scheduling Request and cannot wait, please call (or text) my cell.  A text is less likely to take much time away from your holiday.
2.  Negotiate Your Parameters in Advance.  
You're heading overseas or to a sunny beach spot but you don't want to come back to 350 emails.  Perhaps you set aside 2

-3

 hours during one day mid week to work thru email.  When you make an agreement with yourself in advance, it allows you to relax your
mind.  And don't forget to put that phone into "Airplane Mode" so that you're not tempted by notifications.
3.  Teach People How to Treat You.
I'd like to consider myself a role model for my clients.  Therefore when they don't hear back
from me on the weekend, I don't feel guilty because I'm modeling running a business while maintaining work-life balance. 
When you are talking to a decision maker, let them know how important your family (or free

time

) is to you.  Most people will respect that.  If you work a lot with speakers' bureaus, the way that you do your first deal (communicating with them 

24/7

 or negotiating your fee) is the way that you are setting the stage for future deals.  I am 100% in favor of being a quick responder when it comes to customer service, so when you cannot be quick, communicate with them why.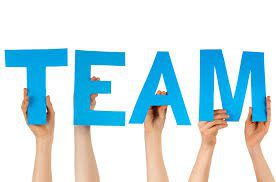 Team is going to be your saving grace when it comes to taking holidays. By having someone prepared to check calendar dates for you and answer client questions, you are able to take vacations without too much issue at all.  Several of my clients who are booking 50+ events a year take 3 and 4 weeks holidays off each year (which becomes a necessity when travelling that much) and by having a solid team in place they can relax and truly unwind.
A great time to test the idea of delegating your email to another person is when preparing to take a holiday.  Let's say that you have shared your templates for most email situations with your assistant or trained them on how you handle inquiries. 
While you are away, your assistant monitors your emails and cc's you when responding so that you are simply reviewing and filing all answered emails. Better yet, he or she has them all in one folder called Answered Emails so that you can just scroll through the unanswered emails first.  Between this and autoresponders, you can take your time off without worry.
For those of you who are workaholics, I'm not sure this will convince you to change your ways.  But I hope I have planted some seeds around the idea of taking time off.
See you soon Wealthy Speaker!