If you are building and running a successful public speaking business, you need to invest in marketing – especially social media. But where do you focus your efforts on social media to get the biggest bang for the buck? For many speakers, LinkedIn is one of the most effective platforms for landing in front of new buyers. Let's look at why every public speaker should be taking advantage of LinkedIn… and, more importantly, LinkedIn Live.
Social media marketing is a great way to build a professional speaking business. Not only does it allow you to establish your brand and expertise, but it helps get you out in front of new audiences. But as you probably already know, social media can be a time suck… and it takes a lot more than just posting here and there to get true value from your efforts. 
So how do you ensure that you are spending your time wisely? 
Your first step should be to figure out exactly which social media platforms make sense for your business. Where are the people you are trying to engage hanging out? For many professional speakers who are selling to corporations and associations, that place is LinkedIn.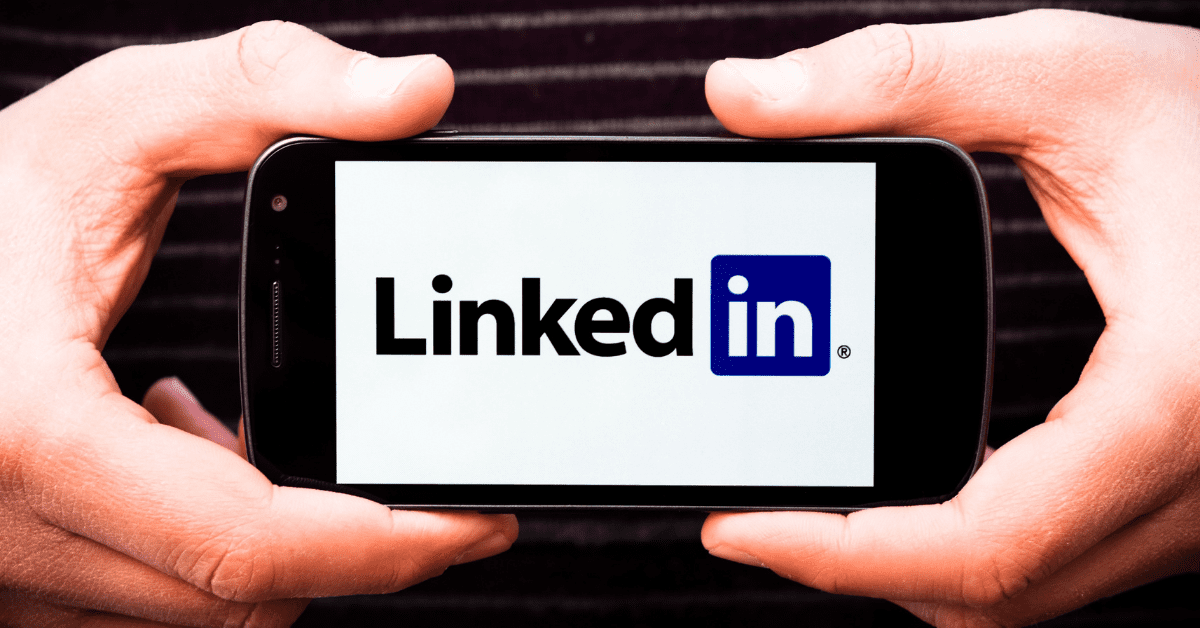 Your second step to ensuring that you are getting the greatest return on your time is to have a plan for the type of content you will share on LinkedIn. The great thing about LinkedIn is that it offers users several ways to market their business. Not only can you share posts to your newsfeed, but you can also create articles in LinkedIn Publisher to share with a larger audience. In addition, you can set up a company business page to share information. 
And now you can even go LIVE with LinkedIn Live!
Why Every Public Speaker Should Be Using LinkedIn Live
LinkedIn Live allows you to stream live video content to your audience. If you are familiar with Facebook Live, it works the same way – except now you are in front of a more business-minded audience.
If you want to use LinkedIn Live, you need to apply. However, I believe LinkedIn is opening up the live opportunity for people, and if you would like to apply, click here.
Last month I applied for LinkedIn Live and got accepted! My first LinkedIn Live session was with Jennifer Darling on how to get more business from LinkedIn, a topic that seemed appropriate. Delivering this session live really illuminated the power of streaming content through social media. Social media is all about engagement, and when going live, that is exactly what you get to do… engage. You aren't just talking to a screen, you are hearing questions live from your audience and answering them in real-time. 
If you want to check out my first LinkedIn Live session with Jennifer Darling, you can find it HERE. It's well worth a look as we covered many ways you can use LinkedIn to your advantage!
But here are the two reasons I think that every speaker should consider LinkedIn Live:
#1. Speakers should be seen speaking, and there is no better way to do that than through live video.  
#2. Corporate and association buyers are on LinkedIn.

Now let's circle back to making the most of your time on social media. If you are going to add LinkedIn Live to your social media activity, you need to be purposeful about what you are sharing. Focus your energy on your prospective clients and think about what topics would most interest them and highlight your expertise. Then, when they join you for a live stream, engage with them. In fact, you might even run a poll on LinkedIn to find out what topics your followers would most like to see from you.
Another general tip for boosting your effectiveness on LinkedIn is to make sure that you're commenting and being seen. The algorithm will like you better when you log in daily and participate fully in the discussions. That doesn't mean you leave a 'like' or three-word comment on a post. That doesn't qualify as engaging. According to LinkedIn expert Jennifer Darling, you need to comment using at least five or more words for it to matter.
Another thing you'll want to explore is how to raise your SSI score, or your Social Selling Index. Jennifer talks about this in our LinkedIn live session and walks you through raising your LinkedIn profile and elevating your SSI score so that your posts will get more attention.
Ready to turn LinkedIn into a powerful marketing tool for your public speaking business? Go watch that live session now, and then if you aren't already on LinkedIn Live, get your application in! 
Have more tips on how to use LinkedIn to boost your speaking business? Share them below!