Wow, we were just blown away by the response to this year's best virtual demo video contest.  First, we had so many submissions, thank you to all those who entered our contest.  There was an abundance of talent to choose from and narrowing it down to just six was tough. 
But we did it! And after over 2600 votes were cast, we have a winner!
Our FIRST PLACE winner is…… (drumroll please)
Linda Swindling!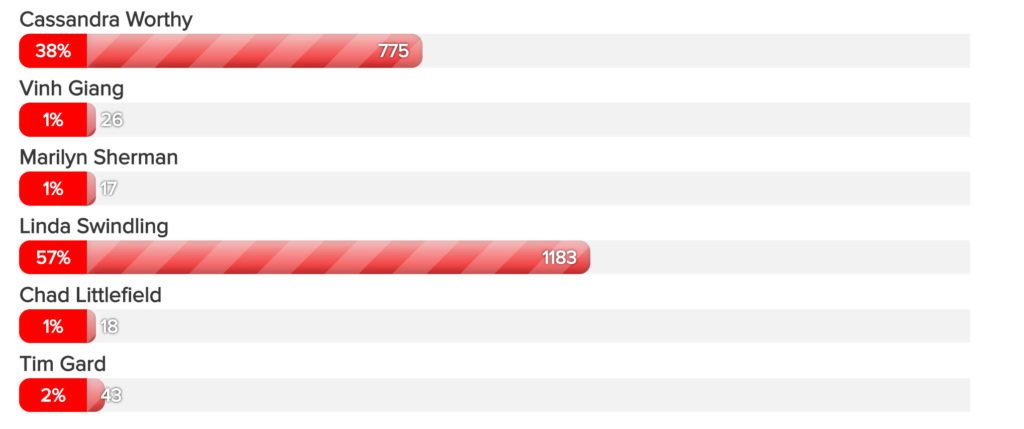 Linda's energy rolls right through the camera to her audiences and it comes across beautifully on the video.  She met all of our criteria:
Does the video grab our attention quickly?

Does it demonstrate how you engage your audience?

Will it give me confidence that you know what you are doing (technically)?

Does it show me how you are different?
Congratulations Linda for a fabulous video!  We know this is bringing you business!
Our RUNNER UP is Cassandra Worthy
This video hits all the right chords.  Energy, engagement, and it really drills down on the magic of Cassandra's presentations.
Again, I am quite certain that this video is putting a lot of bookings on the board for Cassandra.
If you missed our finalists, here are the other four finalists that, while they didn't win, should definitely be recognized. 
Vinh Giang
Marilyn Sherman
Chad Littlefield
Tim Gard
Honorable Mentions
And we also wanted to share two other videos with you that came very close to making the final nominee list – so deserve an honorable mention.
Sheri Fitts
<
Anne Grady
I think that every one of these videos should be studied by speakers.  Not just to show you what a great video looks like, but to show you what a terrific virtual presentation looks like.
See you soon, Wealthy Speakers!