A common area I see many people working to build their speaking business explore is working with a speakers bureau to get more gigs. While for some, this can prove to be highly effective, it isn't for every speaker. Today I'm going to share the ins and outs of working with a speakers bureau so you can determine if it's right for you.
Is Working with a Speakers Bureau Right for My Speaking Business?
The majority of speakers bureaus are not going to launch a speaker's career. More often than not, they only start paying attention to you after you have built a name for yourself in the speaking circuit. Before you spend any time trying to figure out how to break into the elusive speakers bureau network, you have to determine if it's a good move for you and your speaking business.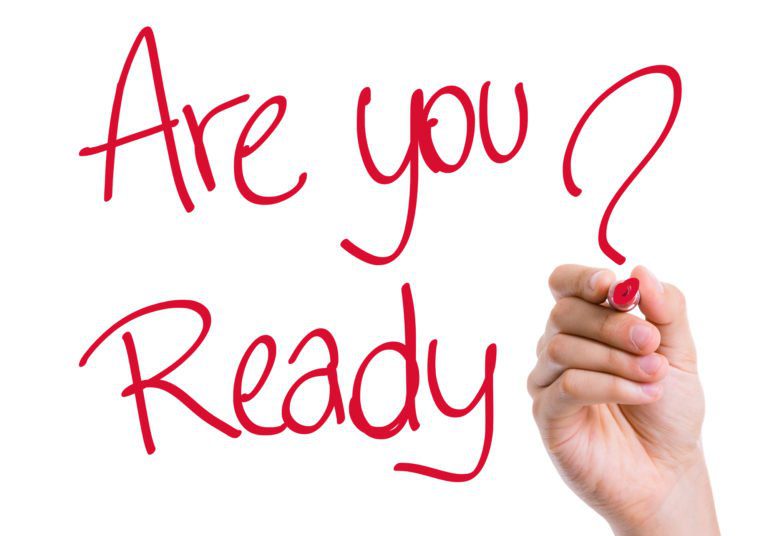 The real question for many is: Are you ready to work with a Speakers Bureau?
5 Questions to Determine if You're Ready to Work with a Speakers Bureau
Here are five fundamental questions you can ask yourself to see if you are ready to explore working with a speakers bureau:
Question #1: Is my business off the ground? Am I working and getting paid to speak?
As I mentioned earlier, most speakers bureaus aren't going to even consider you unless you've already made some name for yourself. If you are getting paid to speak and are booking gigs somewhat consistently, then you may be ready.
If, however, you are still struggling to get paid and doing a lot of free gigs, you may need to do more groundwork to get yourself ready.
Question #2: Is my topic one that bureaus might book?
This question may require a bit of research on your end, but it's important that your topic is something in demand and that speakers bureaus can book. Speakers Bureaus answer to the needs of event and meeting planners, so make sure our topic is something that will be in demand. If they have to work too hard to pitch your expertise, they may not bother.
Question #3: Is my fee high enough?
To start working with a Speakers Bureau, you need to ensure your fees are in line. $5,000 to $7,500 is an average minimum that they book, but many bureaus book an average of $15,000 to $20,000 for speakers. Be aware of where you fit in.
Question #4: Are my marketing materials ready?
Before you start soliciting the various speakers bureaus, you need to make sure that all of your marketing materials are ready – and highly effective in selling you. This includes your website and sizzle reel or video. When the representative from the speakers bureau lands on your site will they be amazed and intrigued by you or will they struggle to identify exactly who you are and what you do?
Question #5: Am I really good?
For this question, you are going to need to get real, look at yourself in the mirror and dig deep for the honest truth. Are you really good enough right now to fit what a speakers bureau is looking for?
Let's face it; every speaker has been told that they are great. The truly great speaker, however, gets an average of two to three "spin-off" engagements after each speech. Is this you?
Getting Your Foot in the Door of a Speakers Bureau Once You're Ready
As I mentioned earlier, if a speakers bureau has heard your name, or even better lost 3 or 4 bookings to you prior to you calling them, getting in the door will be much easier. If that's not the case, there are some specific steps you can take (and avoid) to get noticed and in the door.
DO's:
Most bureaus post their requirements for getting listed with them on their websites. Check out their website first to make sure your topic and fees are in line with what they book before you reach out to them.
If you have speaker pals or clients that work with the speakers bureau, have them put in a good word for you. This may not always work, but if you go about building your business the right way, they will eventually take notice.
Visiting a speakers bureau office or inviting them to see you speak can really help build the relationship. Social settings are even better. Just don't push or be too intrusive.
You can communicate with the speakers bureau, but it has to be intentional and have value. DO NOT WASTE THEIR TIME! When calling, make sure you keep it brief. If you are sending an email, make sure it has value and keep it short with links to more information. Remember, the minutes they spend on the phone or emailing you takes them away from their prime sales time.
DON'T's:
Never add a bureau owner or agent to your newsletter list without their permission.
Avoid mailing them a package of unsolicited items. It's a waste of your time and theirs.
Avoid sending them a long, drawn out email. Speaker bureau agents are getting anywhere from 75 to 200 emails a day. Be conscious of their time.
Avoid anything that appears like stalking. Don't show up in the bathroom and start a conversation or at their child's wedding. That's just creepy and a quick way to get you on a list where no one will ever want to work with you.
Working with the Speakers Bureau to Build Your Speaking Business
Congratulations, you are in the door, and the speakers bureau has added you to their list. Woo-hoo… you've made it, right?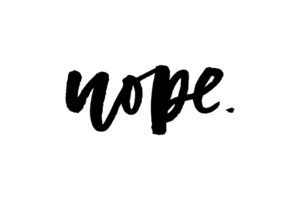 Just because you are in the door doesn't mean they'll start booking you. Sometimes speakers experience the speakers bureau putting them on hold, but they never get the booking. If a bureau has placed you on hold more than 10 times without a booking, there could be two issues at hand:
They don't know how to position and sell you
Your video is not competing in the marketplace.
If it's #1, consider requesting an in house meeting with the team to see if you can help them better understand how to sell you and your topic.
If it's your video, then you will hear this from more than one bureau. This just means you need to put some work in to get the video, and possibly your speech, up to snuff.
Building the Relationship with the Bureau
Success in the speaking industry comes down to relationships. I've heard bureaus say that speakers are competing with them, and it's true.
You are going to be on the phone calling the same list of clients as the bureaus. If you, or your staff, call a client who says that they work with a bureau, tell them, "great, we'd be happy to work the contract through that bureau." Inform the bureau of the conversation and your intentions. If you get booked, the bureau handles the contract, keeps the client, and everyone wins.
When you do get gigs through the speakers bureau, you want to keep them in the loop at every stage of the preparation for an engagement. This helps to build the relationship and trust.
After the event, try to introduce the bureau agent to the decision makers that you have met on site and allow that relationship to unfold. The bureau may get opportunities for business that they would not have gotten without your introduction.
How to Handle Spin-Off Business with Your Speaker Bureau
I have heard many speaker bureaus complain in the past about not getting much spin-off business from their speakers. This can often raise a red flag in the bureau, and they may think that either the speaker is not getting leads while at the event or the bureau is not getting the spin-off back – which is a big no-no.
The best way to get spin-off is to be really good – we've already established this. But you also have to ask your audiences to help you. Here's a line you can use from the platform: "If you know of any company or association that could benefit from my presentation, please hand me your business card after my speech."
After gathering information (event dates, contacts), send those cards back to the bureau for follow up and keep tabs on them. You should not close a deal and just send the bureau a commission. That client has long-term potential for the bureau, and they want to build the relationship.
Working with a Speakers Bureau can be a great way to build your speaking business, name recognition in the industry and create demand so that you can eventually raise your fees. Just make sure you are ready to take the leap, and once you do, you are working to build a solid relationship. Keep the lines of communication open, stay in touch, and operate in the spirit of partnership and you will have brilliant bureau relationships that last a long time!