A few weeks ago we announced our 2017 Best Speaker Website contest and asked you to share your nominees of speaker sites you think ROCK!
A big thank you to everyone who took the time to submit a candidate. We received so many great submissions, and it was a real challenge to narrow them down to just three semi-finalists.  As a matter of fact, this may have been the toughest contest yet, and I have to offer huge congratulations to all of those on the list. It is exciting to see so many incredible speakers doing so many of the right things to market their business!
To determine our finalists, we honed in on three key factors.
The first was how clear the message about who the client is and what the outcomes of the work would be.
Second, we looked for a well-produced video that gave us a strong impression of the speaker and how they are on stage (this is really what decisions makers are looking for to help make their selection).
Our final factor was the overall look, feel and function of the site.  Is it clean, easy to navigate.
While separating these three websites from the rest of the submissions was tough, now comes the really hard work – choosing our winner! And, because several of the submissions are clients of mine, this we leave the voting up to YOU!
Here's how you can vote:
Step 1: Take a look at the three semi-finalists below and go take a peek at their live websites and choose who you feel should receive 1st, 2nd, and 3rd place.
Here are our semi-finalists:
When you land on Blake's site, the first thing you are directed to do is play the video – and it is an AWESOME video. What I want to emphasize most is that the video is not only about him. He talks about outcomes, campus culture and how everybody matters.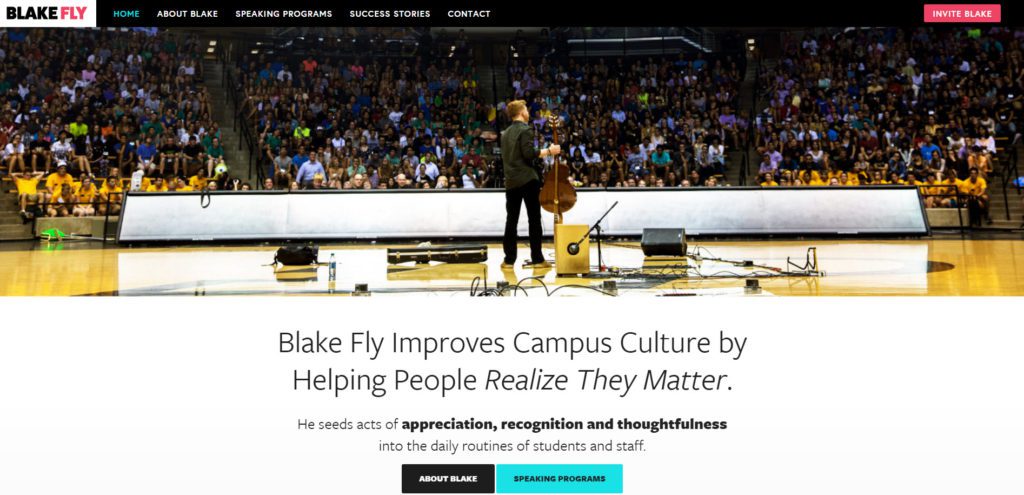 He has a great 'promise statement' that makes it very clear who his client is and what the outcomes will be. Overall, his positive energy is captivated by this website.
Well done, Blake.
---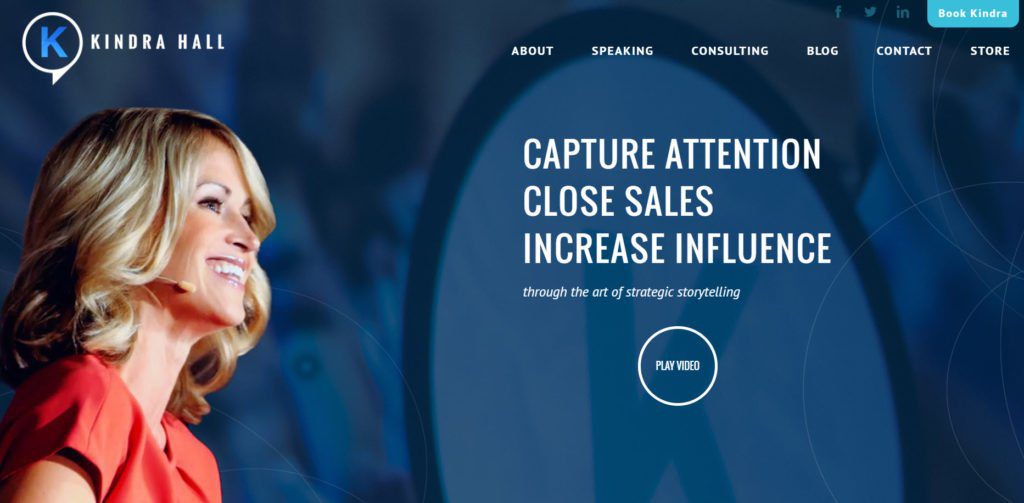 Kindra's website made the semi-finalist list because she hits the mark on each of the criteria we judged on. Her site has a strong focus on the outcomes of her work (the power of storytelling) rather than herself. Her promise statement is super clear:  Capture Attention, Close Sales, Increase Influence through the art of strategic storytelling.
Finally, her video is solid, and a great representation of who she is – clients are eating it up!
Great job, Kindra.
---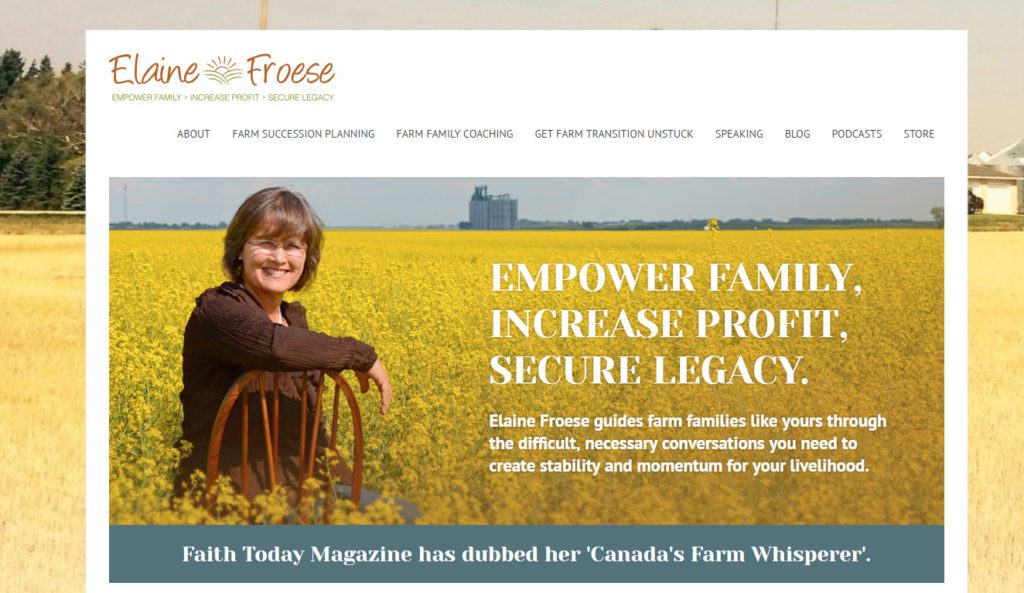 After looking at so many sites, I found Elaine's to be a breath of fresh air. The site clearly says exactly what it is she does – in a very 'down to earth' way without any elaborate branding, which is perfect since her focus is on farm families! The website is not about her, or booking her, but about helping farmers secure their legacy.
Her video is well produced and gives a clear representation of who she is and what she delivers.
Fantastic job, Elaine.
---
Step 2: VOTE!
Submit your vote in the form below.
Voting is open until Wednesday, May 31st, so get your vote in today!
---
As I mentioned earlier in the post, it was tough to narrow our selection down to just the three semi-finalists. As such, I want to also want to call out the following five websites who we are giving an honorable mention.
---
---
---
---
---
If your website was submitted and did not make the list, don't be discouraged. There was simply a lot of very tough competition this year. For all speakers, what matters the most is that your website works to get you booked, right?
See you soon Wealthy Speakers… and make sure you VOTE!