Living in a pandemic may be one of the most bizarre, upsetting, and disruptive times we will ever live through. It has caused all of us to make major changes in our everyday lives and in our businesses. Many in my world have brilliantly transitioned to virtual work. Today, I'm sharing four keys to selling profitable virtual speaking engagements to help those of you struggling to make the transition find the same success.
I'm so proud of the speakers in my private coaching, mastermind, and School who have stepped up in the Wild West of business and led their clients with virtual keynotes, workshops, executive deep dives, and interactive events. One thing they realized early on is that the business wasn't going away due to the pandemic – it was just changing.
One reason for writing this article was to emphasize that you can get paid, and paid well, for virtual presentations. I have clients who are receiving full fees for virtual keynotes and some who are charging 70% of their normal rates.
I know there are many of you out there giving the farm away because this is unknown territory, but I encourage you to stand tall in your content.  It's got value!!!  Dr. Phil had a brilliant saying many of you may know: "you teach people how to treat you." 
Right now, we are "reteaching" people, and the industry, how to treat us.  
4 Keys to Selling Profitable Virtual Speaking Engagements
When it comes to selling virtual presentations, here are four tips that I think will help.
Check Your Mindset
You "think" you know what kind of money your clients can spend on these virtual speaking engagements because a few clients have said, "we don't have our normal budget." So you took that as gospel.  
But let's never assume or even imagine that clients can't come up with our fees.  
Remember, what you think about, you bring about. So let's have your dominant thought be, "I'm bringing some serious value to the table and my clients can afford me."
Sell the Solution Rather than the Delivery
Many speakers get really focused on the "delivery" rather than the "deliverables." Let me explain.  
The client called you for a reason: they wanted to solve a problem. What problem was that?  
When talking to the client, continue to come back to the solutions they are after.  
Sure, the conversation starts with "can you deliver a virtual speaking engagement on such and such date," but make sure you hop on the phone with them and discuss their needs and goals so that you can continually come back to the solution during negotiation. 
Sell Packages
When talking to a client who's got a chintzy budget, try to move the conversation from transactional – we have an event, need a speaker – to transformational – we want to see a change and this is one of the steps in the process.  
When you can put together a proposal of recommendations that includes virtual talks and webinars, maybe Q&A sessions, coaching, and perhaps even a live event down the road, now there's a possibility for them to reach the desired outcomes.  
Did you catch the podcast I did with Laurie Guest earlier this year? If so, this is a great time to introduce her 'Sweet Spot' pricing methodology that she shares. If you need a refresher, click here to listen to the podcast now.
Negotiate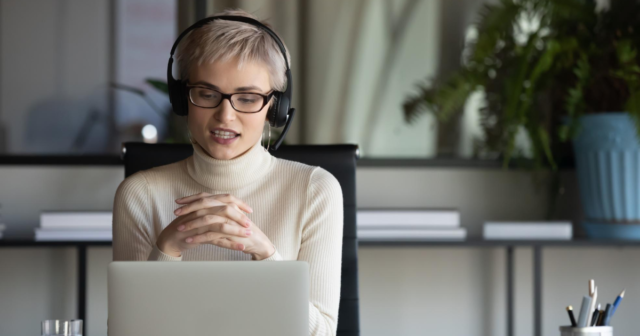 Being willing to walk away is one of the key principles of negotiation. But, it is so much harder to walk away from revenue under the COVID-19 climate. 
One of my clients was, however, willing to do just that. She was willing to walk away.
During her negotiation with one of America's top banks, she had added more value into the mix and the client still wasn't coming anywhere near her fee with their offer. 
So, in her final email to executives at the bank, she said, "I'm sure you can appreciate the importance of a product that has value. The folks at your bank are known for offering a great product, and they don't give it away, and hence, people want it!" She then went on to talk about why people loved her content and the outcomes. 
Guess what? They found the money!
It's true that "business as usual" has gone by the wayside. That doesn't mean your ability to stand tall in your value needs to go down the drain with it. Let's get creative about how we price things and not sell ourselves short.
Here at the Wealthy Speaker School, we've made our annual membership pricing more desirable (and that was born to make staying with us more affordable for our existing students). Aside from that, there have been zero compromises on pricing for anything.  People need guidance during times like this, and they are seeking us out!
How are you selling virtual speaking engagements and products? What are you most struggling with? Share in the comments below and let's share the collective knowledge of our community!
See you soon, Wealthy Speaker!