There's more to a leader than signing the paycheck of the person who works for you. And moving into the role of "leader" of your organization is something that we talk about a lot in my new book "Scaling Your Speaking Business." For those looking to scale their speaking business into the 6 or 7-figures, you are going to need a great team to support you. Today, I'm going to walk you through the 6 steps to hiring the 'right fit' team.
You'll notice that we are emphasizing 'right fit' when talking about hiring team members. What does that mean? It means hiring people into positions where they will not just do well, but will actually thrive. That should always be the objective.
Think about it. Which part of your business do you really dislike doing? Is it billing or booking travel? No matter what it might be, if you don't love doing it, chances are, you are putting it on the backburner whenever possible. The goal when hiring new team members would be to find people who love all of the elements of their job, or else, it's possible it won't get done – or it won't get done well.
So what are some ways to put people into the right roles in your business? Here are 6 steps to hiring the right fit team.
6 Steps to Hiring the 'Right Fit' Team
STEP 1: CLARITY
The first step in hiring is getting crystal clear on what you need help with in your business.  Are you still doing the $20-$30/hour jobs yourself? Those need to move off your plate because you should be doing the $500/hour jobs and leaving the rest to someone else.
Take a hard look at which tasks can you offload to a team member and start there.
STEP 2: WHERE TO LOOK
When looking for new team members, start by looking in your own backyard before posting a help wanted ad. Check with friends, family, and associates to see if anyone pops to mind.
Social media is also a great place to explore. Use your social media platforms to announce that you are looking to hire and give details. Odds are someone in your network will know someone to refer to you.
Your audiences are also a great hunting ground for hiring. When someone reaches out to you after an event and says they love your work, they may just be in the middle of a transition. You never know!
[optin-monster slug="sguzf9b3dzn2wxmkmpbz"]
STEP 3: TEST WITH A TASK
I love this idea that I got from Brooke Castillo to give people a project before hiring. This is so great for positions like a virtual assistant or event organizer.
Assign them one task and see if they get it back in a timely manner and how well and professional they perform the task. If it doesn't feel right or they don't perform as you expected, move on to find someone else. There is plenty of help out there, so don't settle.
STEP 4: TRAIN
I think there are two ways people go about bringing new people onto their team: 1) They either hand over all the tasks, with little training and pray that it gets done right, or 2) they micromanage the task and drive their new hire away. If you've tried and failed at hiring multiple times, take a look at whether or not you could be the root of the problem and how a new process might help.
Having SOP's (standard operating procedures) available to your new hires that outline the tasks they need to perform, becomes extremely helpful in both ensuring that the tasks are completed properly and cutting down on the time you need to spend training. 
If you don't have SOP's created for a particular task, when you start training the person, have them document in detail the steps of what they are doing. From this, you can create a new SOP. Now you have a standard for this task and should someone new step in, they can take the ball and run with it.
STEP 5: HIRE FOR PROBLEMS ALREADY SOLVED
Most people think that hiring is going to be the solution to a problem they have in their business.  But more often than not, it doesn't work that way.
When it comes to hiring, you need to map out the solution first, and then hiring to implement is the key. Think of it this way: how much pressure is on your new Business Manager when you say "I don't have enough business, go and find it for me"? Instead, what you should be doing is solving that problem first, knowing how to get the business, creating a system, and then hiring someone to keep the funnel full.
STEP 6: HIRE FOR STRENGTHS
We always want our team members working within their strengths. Handing someone work that they "could do" vs. work that they "love to do and thrive in" are two completely different beasts.
When is the last time you did a strengths audit and asked people which parts of the job they loved and didn't love? By doing this, you create a position in which the person will really thrive in their position, which will help you scale your business even further.
Hiring new team members can be one of the most intense and expensive processes you go through in your business. But, it can also be the one process you go through that truly allows you to scale and find a new level of success. Just make sure you are finding that 'right fit' team member to help you on your journey. Check out my newest book, Scaling Your Speaking Business, for more on hiring and scaling your speaking business.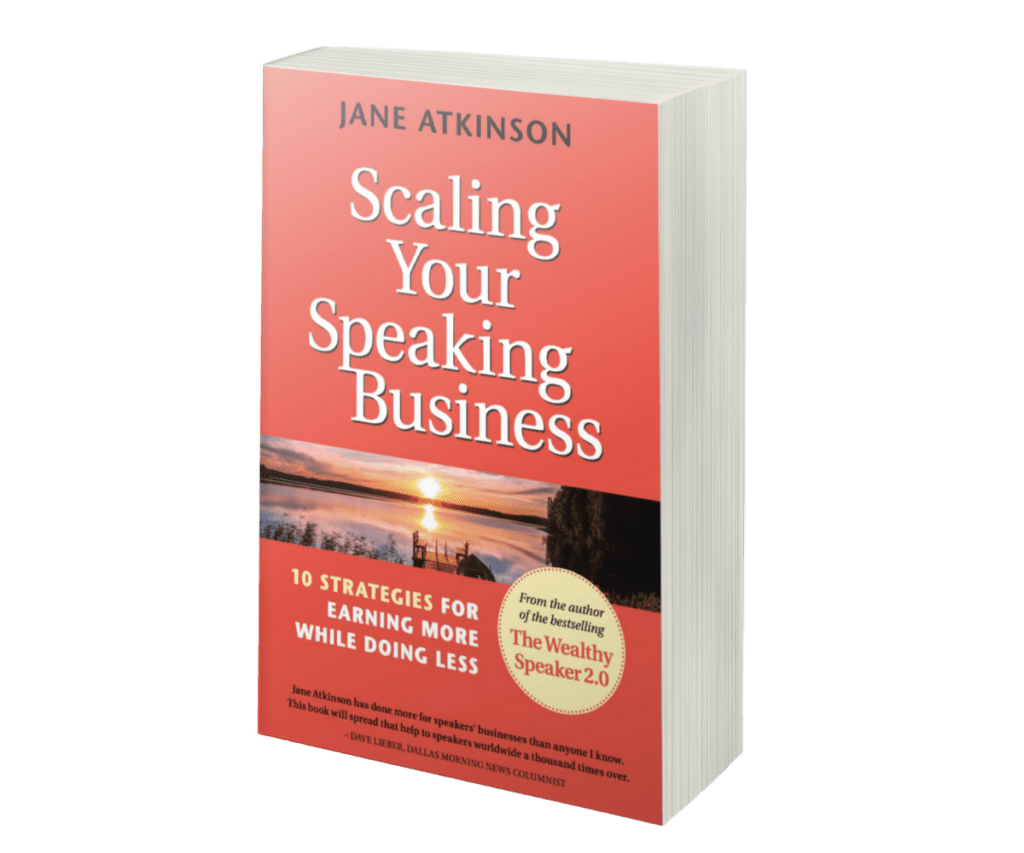 See you soon, Wealthy Speaker.