Are you running your business or is your business running you?
If you are anything like me, you value freedom. Freedom to choose how you want to spend your time. Freedom to spend that time with the people you love, doing things that make you happy.
Of course, there are times in our business where we have to do things that just need to get done, but for the most part, we can be in charge.
But what does being in charge look like?
3 Keys to Living a Life by Design
Know Your 5 Year Vision
We have all heard the saying "you become what you think about most of the time" or some version of that. That has not only been proven scientifically, and in quantum physics, I believe it because I have been living it. Twenty plus years ago, when I mapped out my vision for my life with my coach, none if it seemed every remotely plausible. But, I went for it anyway and I have been on the path ever since.
By writing down everything that you want to come true as if it is already happening, and revisiting this dream on a regular basis, your ability to make that dream a reality becomes more and more likely. Contrarily, If you focus on what you lack in your life, you will get more of it.
On page 15 of The Wealthy Speaker 2.0, there is a perfect exercise that walks you through mapping out a day in your life five years from now.  You may have done this work before, but if not, grab your book and do it now. (Don't have the Wealthy Speaker 2.0? Grab either a hard copy or the eBook HERE). This exercise will allow you to inspire an even bigger vision for yourself. And the key to all of this working? You do not need to know HOW it is going to work, just dream it!
Guarding Your Time
Step two to life by design is protecting your time. How often does an entire day just slip right through your fingers and you wonder "where the heck did that time go?" Moreover, how often do you set aside time for something like writing your book and a fire pops up, big or small, that takes you off that task and onto something that seems more urgent.
When you carve out time and then guard it, your projects get done more quickly, and your business grows. The more efficient you can be with your time, the more meaningful and productive each day becomes. For instance, if you block out one day per week for cleaning up your messes (getting little things done, sending a long overdue invoice, calling for help with your wifi problem, or making a client call you have been dreading), that leaves your mental space open on focus days for more important things. Furthermore, by guarding those cleanup days, you are keeping on top of the small messes and ensuring they do not turn into big ones.
The same goes for writing a book. When you designate the time to write the book, block it off on the calendar and go to a special spot for writing. This way you will have the highest possibility of actually getting it done. I cannot tell you how many speakers I know that have half written books sitting on the shelf because they have not guarded their time carefully enough to get them finished.
Having a Daily Routine
This week I'm up at my cottage working on our newest product called The Wealthy Speaker Daily Success Planner and Journal. I've been using some of the pages we've developed every day and now I can't wait to have my book in my hands to use as a part of my daily ritual.  We'll include sections on Clients to Connect With, Marketing Initiatives and Daily To Do's, but two really important pieces are Setting Your Intention for the day and Gratitude.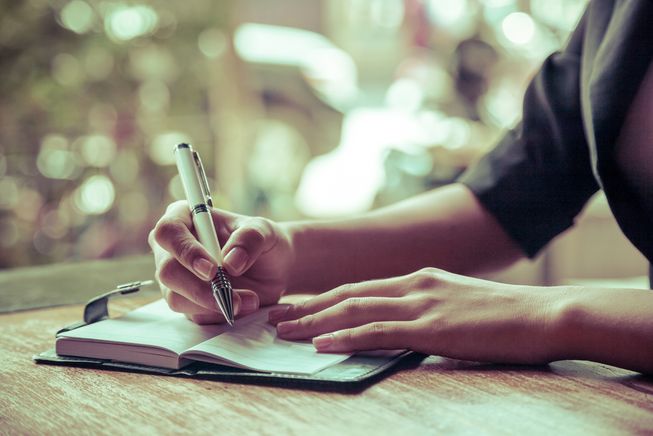 Here are some questions to think about when setting up your day for success.
What kind of theme do you have for each day?  Are you clear on what type of day you are planning to have?

How will you recognize what you have going for you, what helps you build confidence?

What will you do today to ensure that your body keeps working for you?

How will you feed your spirit and create space in your mind to think and be creative?

Where will you map out your 30, 60 and 90 days goals and keep checking back with them?
When we live our lives by design rather than by accident, good things happen. Setting out to become a Wealthy Speaker is one thing, but taking daily actions that will point you towards your goals and dreams will ensure that you are moving in the right direction.
See you soon Wealthy Speakers!