Today we are continuing our conversation with Ryan Estis about his journey to a million dollar speaking business. If you didn't catch Part I of this podcast…stop right now and click here to listen before you go any further. While this podcast is jam packed with more valuable information, we just don't want you to miss all the tips and nuggets that Ryan shares, which set the stage for what we talk about today.
In Part II of The Journey to A Million Dollar Speaking Business, Ryan shares with us his internal process for dealing with new speaking inquiries. This includes his policy on returning all inquiries within 3 hours of receipt to not only show a sense of urgency but develop a better relationship from the get-go with potential clients.
We also talk about making cold calls (YES…..they are still an effective form of sales!) and how to turn those into warm contacts over time with strategic marketing tactics. He also talks about his specific sales strategies, many of which he carried over from his former corporate career. These sales strategies have been instrumental in Ryan's journey and his teams' ability to build the number of opportunities that they can capitalize on.
The importance of team, staying humble, referrals, and spin-off business are more topics we cover during our conversation, as well as the three ways Ryan predicts the speaking business will change over the next few years and how speakers will need to adjust to stay present.
Take a listen to the full podcast below.
Listen to this Episode
Subscribe to our podcast!
Never miss a new podcast! Subscribe today!
And don't miss our special invite at the end of the podcast to the Wealthy Speaker  Accelerate Live 2017: the 2-day live event coming this November to Minneapolis that features Ryan Estis and special guest speaker Kindra Hall.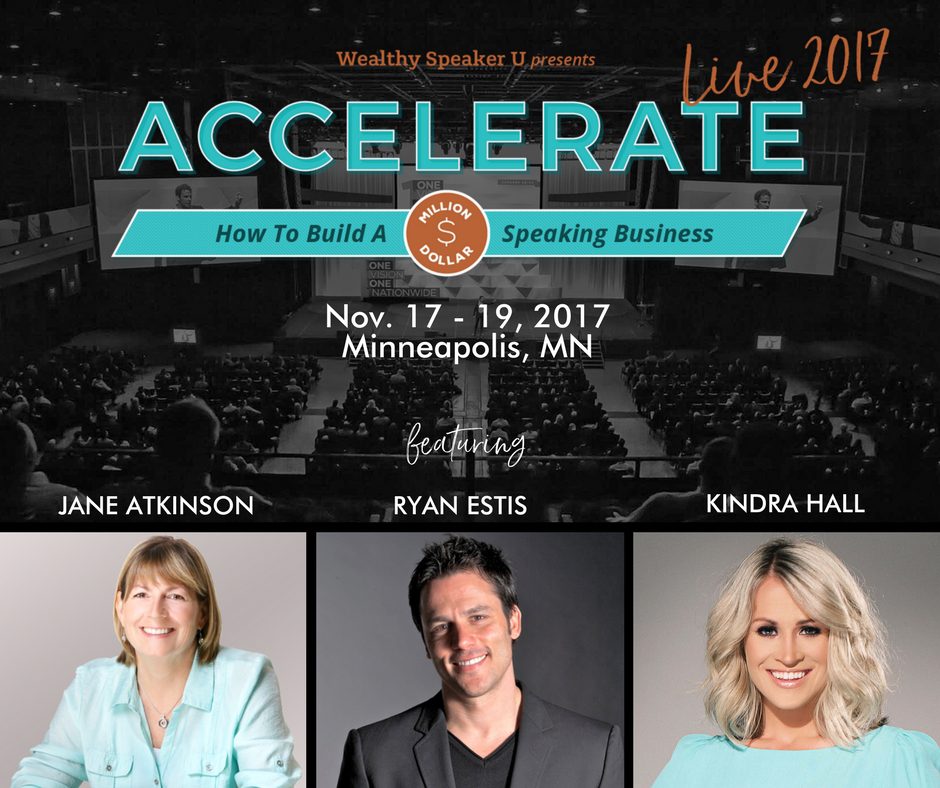 See you soon Wealthy Speakers!
Podcast Resources:
You can view more about Ryan Estis and his business on his website.
You can connect socially with Ryan on Twitter and Facebook.
Learn more about the The Wealthy Speaker Daily Success Planner and Journal.
Learn more about The Wealthy Speaker Accelerate Live 2017 event in Minneapolis in November 2017 here.
---
Want More?
Want to hear more episodes of the Wealthy Speaker podcast or subscribe so you never miss an interview? Check out the podcast episode archive, HERE or subscribe on either iTunes or Stitcher below.