If you have found yourself with some extra room in your schedule over the past several months, now is the perfect time to focus on improving your business processes and systems. Not only will this allow you to scale and grow your business, but it will also ensure that when speaking gigs start to fill calendars again, you'll be well ahead of the curve! To help you get started growing your speaking business, we've got the perfect checklist for you to download and the next steps to take.
Use this free checklist to get the systems in place needed for scaling and growing your speaking business!
For the purpose of scaling your business, we are going to focus on systems in the following areas:
CRM

Customer Service

Finance

Marketing

Sales

Project Management (Implementation)

Analytics
CRM (Customer Relationship Management)
Here's a great question for you: How are you managing your clients from the first point of contact all the way through to speaking engagement and aftercare?
I hope your answer is a CRM, or Customer Relationship Management tool!
Many of our students in the Wealthy Speaker School start without a CRM in place. They are using an email and calendar system or spreadsheet to try and manage any prospects that they reach out to. Some even attempt to keep track of things in their memory!
When you fast forward three years down the road, and you've now got thousands of clients instead of hundreds, you're going to want to know things like:
What is the prospect's title

When is their next meeting

What month do they plan

Who makes the decision (and how)

How many people will attend

What fee did you quote
And the list goes on and on. The goal is that you are filling in blank fields in your CRM well enough that you can "merge" the contact into a contract or speaker agreement and have everything you need on the form.
Additionally, you should be able to trace all your interactions with any clients to see which of your emails were opened and your notes from every point of contact and conversation.
If none of this is happening now, you'll want to consider getting a CRM so you can grow and scale your speaking business. Here's a webinar we did with Karma CRM for Speakers that outlines many of the benefits of having a strong CRM in place for your speaking business. Click HERE to watch now.
There are a number of great CRM systems in the market, including Karma CRM for Speakers. If you want to give them a try, click HERE for a free trial.
Customer Service Systems
What is your system for onboarding new clients, keeping them satisfied, and following up after an event?
Customer Service is an area where some speakers shine and others haven't given it enough thought. Once you get a client, how are you making sure that they are satisfied enough to tell others about you, and what's your system for collecting future business?
Having a CRM, as noted above, can be a great start to collecting all the data and storing any touchpoints with clients. Additionally, you should have a process in place that either you or a team member follows to ensure you are staying top of mind with your clients.
Finance Systems
Finance is, of course, my favorite system.  After all, it's all about money!  
At Speaker Launcher and Wealthy Speaker School, we use Keap (formerly Infusionsoft) as our eCommerce platform and Stripe as our payment processing tool to collect credit card transactions. Keap allows us to have a system in place for following up on recurring credit card transactions that decline.  
Some of you generate invoices and collect checks – 50% deposit and 50% balance. Do you have a clear system in place for collecting and tracking this?  Do you have it tied into your accounting software, like Quickbooks online, so you can easily send invoices and track payments? Are you following up on money not collected in a timely manner? And what's your system for travel reimbursement?  
The process for all of this should be documented so nothing gets missed. By documenting it clearly and outlining any steps that need to be taken, you or a team member can easily follow-up!
Marketing Systems
Marketing is likely the system that gets the most attention. But is your marketing consistent?  We do email broadcasts 3 times per month on a very specific schedule. We also release podcast recordings every Thursday. This has been happening like clockwork for years and the consistency pays off.
How often do you reach out to your customer base?  And how often do you "ask for the business"?
Your marketing system should take into consideration the following:
Email Marketing – how often are you reaching out to your list?

Social media – what is your plan for the consistent posting of relevant information on the platforms that have the greatest impact on your business?

List Building / Lead Generation – how are you drawing new people into your community and onto your email list? Are you developing new lead magnets and items to get people on your list?

Product Launches – how are you introducing new products to get the biggest bang for your buck?
When it comes to marketing, having a solid strategy and processes in place versus the spray and pray method will do wonders for your bottom-line. Consider putting a marketing calendar in place to help keep all of your marketing initiatives straight and to measure what works and what doesn't.
Sales Systems
Sales systems will likely have the most impact on your finances. Keeping your outbound efforts consistent is often the more difficult part of the sales process.  
You've all heard me talk about how Kindra Hall launched her business with 600 emails to associations. Then after she went and delivered all of the speeches booked from that campaign, she realized her funnel was dry and had to go back and do another 600.  Now Kindra has systems in place to do this regularly to keep her name front and center for her prospects.
What is your system for keeping your funnel full?
Project Management and Implementation Systems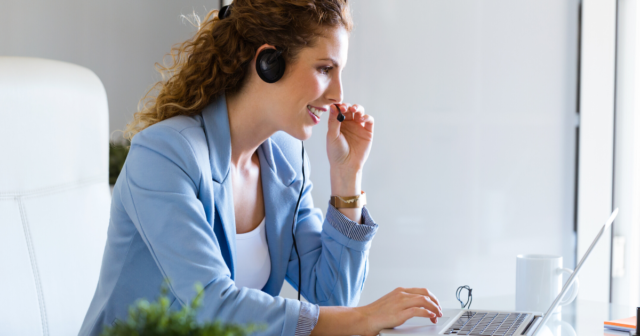 How do you make sure that your projects move from start to finish? 
Our team uses Asana as a project management tool. Whenever I have a new project or task, I place it in Asana and assign someone on the team to do the project, and it moves through to completion.  
We also use Slack as a team communication tool for one-off questions and to communicate good news.  
What are your systems for implementing new initiatives and following them through to completion?
Analytics Systems to Measure Your Efforts
Analyzing your efforts is probably the least sexy of all of the systems, but also most important.  If you don't analyze the data, then how do you know how you're doing and what works and what doesn't?
For instance, we use Simplecast to host and to collect our Podcast statistics. That allows us to see what podcast channels and devices are most popular and which podcast topics get the most downloads.  We also analyze our website traffic and other website metrics using Google Analytics. This helps us to know who is coming to our site, where they are coming from, and where we are losing people. Understanding these metrics allows us to know more about what our customers want and what we need to fix.
How are you using analytics to improve your business?
This post is a lot to digest in one sitting, so I might recommend that you bookmark it and keep coming back to the questions.  
Our Wealthy Speaker Systems Checklist will help you decide which areas to work on and in what order. Grab your copy now: