There is a lot that goes into building a speaking business. You need to perfect your message so that you can put strong marketing in place. You need to perfect your speech and stage skills, so you kill it every time you walk on a stage or in front of a group. And the cherry on top – developing a sales strategy for booking more speaking gigs.
Today I want to talk about the many ways you can approach selling yourself as a speaker so that you can start booking more higher fee, quality gigs.
Do you have a sales strategy in place that helps you book more #speaking gigs? If not, here's how you can get started.
A Successful Sales Strategy Starts with a Strong System
Selling is a process. It has a start and end and a full flow of steps in between. Miss any of the steps and you could lose a sale.
This is where I see many speakers go wrong. They don't have a reliable system and process in place for moving prospects from cold lead to sale. Instead, they end up with a pile of business cards on a desk or a strong qualified lead that gets forgotten.
Before you even think about investing a lot of time and money into looking for prospects, put your selling system in place. An excel sheet just ain't gonna cut it as an effective system. If you are serious about growing your speaking business and developing a successful sales strategy, you need to invest in a Customer Relationship Management (CRM) system.  A good CRM can help you keep your contacts managed as they go through the various phases of the sales process.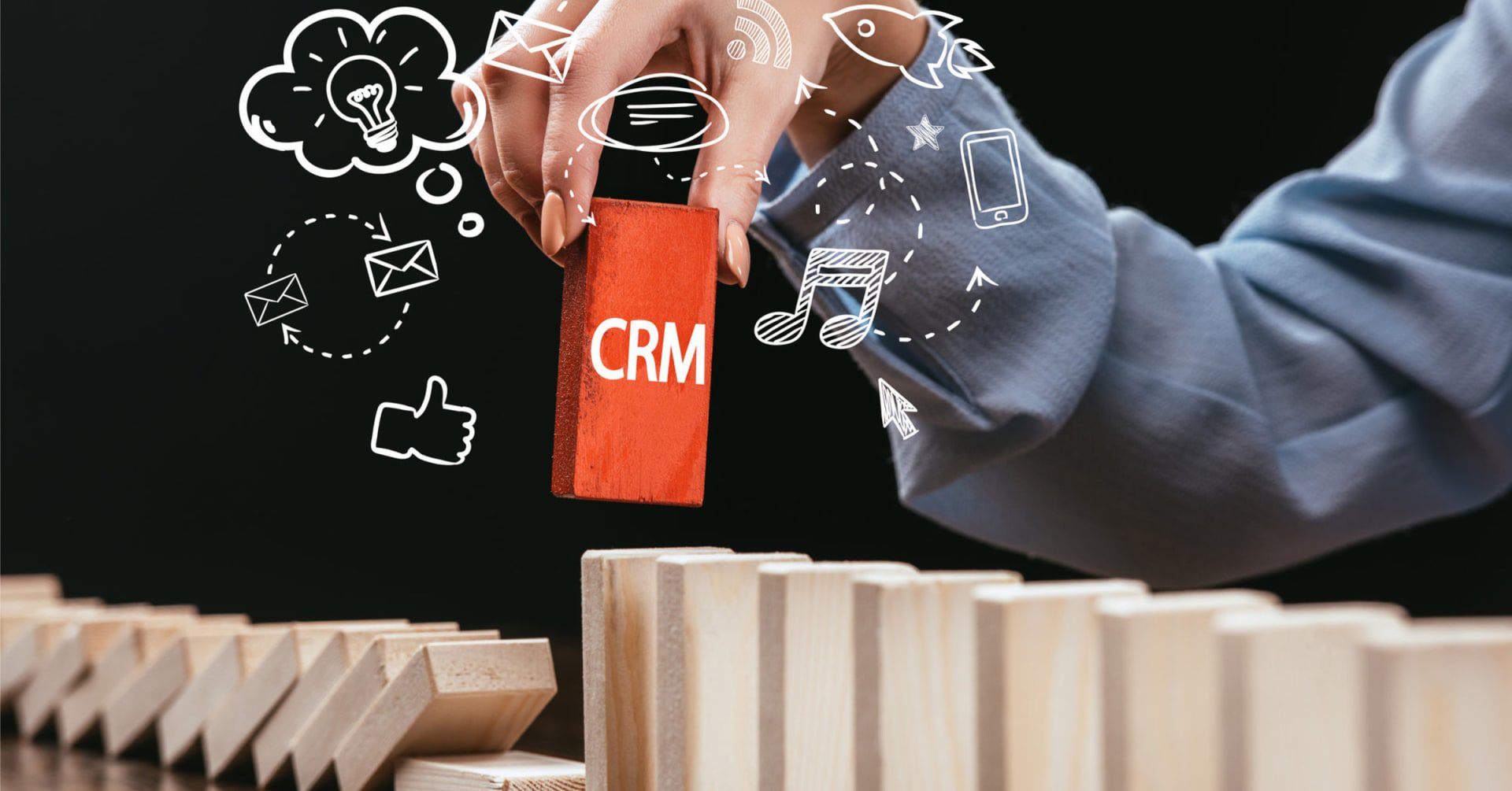 There are several CRM tools on the market to choose from. What you'll want to consider when looking for the right one for your business is how easy it is to use (otherwise you'll just let it sit and collect dust!), and that it offers all of the functionality and data collection you want.
Here's a webinar that I did with karmaCRM for Speakers. It walks through every fabulous feature that a CRM should have. Even if you already have a CRM, you'll want to watch this because it may have you tapping into features that you currently aren't using.
If you want to learn more about karmaCRM, you can click HERE to check out their features and pricing.
Adding Prospecting to Your Sales Strategy
Once you have a system in place, you need to start filling the sales funnel with high-quality leads. We call this prospecting.
There are several ways to start collecting leads. You can do this through a lead magnet on your website, collecting business cards, or by identifying a target group of individuals you want to work with based on industry, expertise, etc.
LinkedIn can also be a great place to prospect for leads. In a podcast I did with marketing expert Jennifer Darling, she shares specific steps you can take to prospect on LinkedIn and fill your sales funnel. From what words to include in your profile that make you stand out in your field to how to maximize networking opportunities, we cover it all. Check it out HERE.
Polishing Your Sales Technique for Success
For many of you, sales is not your forte or expertise. I hear it all the time, "I'm not good at sales…I'd much rather have someone else talk about me than talk about myself!"
As Colleen Francis, Hall of Fame Speaker and CEO of Engage Selling said during a podcast we did together:
"No one can sell you better than you can sell yourself."
Colleen reveals several strategies and tips in this podcast for list building and successful prospecting tactics that she has used as a part of her sales strategy. You can listen to the full podcast HERE.
Selling yourself as a speaker doesn't have to be a burden. There is a way of going about selling yourself that will allow you to approach the situation with more confidence and less stress. I call it 'matching' and talk about it in my book The Wealthy Speaker 2.0.
When you pick up the phone to call on a prospective client, you want to have two things in mind.
Be clear on the value that you are offering (have a bullet point list in front of you).
Be clear on what type of audience and client is perfect for you.
Then, when you start dialing, you set the intention that you are making a call to inquire whether or not this client's needs meet the value and solutions that you offer.
When the client's needs match your offering, you're in business. If they do not, you move on to the next client.
We created The 30 Day Sales Tracking Worksheet as a tool to help you perfect your sales technique so you can gain more confidence in selling yourself and getting more business. Give it a try!
[optin-monster-shortcode id="aalbtwiklml8499xusgg"]
Adding an Agent or Salesperson to Your Sales Strategy
As your business grows, you may want to consider adding an agent or salesperson into your sales strategy so you can remove yourself from the process. While hiring someone to sell you can be an unpredictable investment, there are a few tips I can provide to help tip the scales into your favor.
SET EXPECTATIONS.  The sales process takes time, especially in this industry. You and your new hire both need to be committed to and anticipate that it can be a long haul. Be realistic in your expectations and understand that just because you've hired someone, they aren't a "magic bean" that will grow your business instantly.
TRAINING TIME.  It's imperative that your new salesperson knows, and understands, exactly who you are and what you do so they can sell YOU. Have them come to see you speak, so they hear your message and tone and let them listen in on your phone calls. Even the most talented salesperson needs training on the front end, so make sure you give them all the tools they need to understand who you are and what you have to offer.
DOCUMENT THE PROCESS.  As you start with your new person, it's essential to have them report back to you each week with sales activity. Work as a team, especially in the early months, and keep each other informed of what's happening. This way you can share in the excitement when hot prospects are bubbling up or jump in to help close deals when needed by providing them with more ammunition (testimonials from similar clients, ideas for how you might deliver something epic, etc.).
FOLLOW THE LEADS.  There is nothing more frustrating than handing over what you think is a hot lead and then not hear a peep back about it. If you feel like you are continually putting a hot potato in your salesperson's lap and they blow it, that is a yellow (caution!!) flag, so keep watch.
KNOW WHEN TO FOLD 'EM. If your salesperson hasn't paid for themselves by around the eight-month mark, you really need to take a hard look and evaluate. As many hugely successful companies, including Zappos, advise, "hire slow and fire fast." You'll be better off cutting your losses as soon as you know the hire isn't going to perform for you.
Selling will always be a significant part of your speaking business. By spending time up front to develop a sales strategy that helps you book more gigs, the more success you'll see in the long run. Just remain persistence, even in the face of 'no,' and constantly fine-tune your approach. Before you know it, you'll be seeing more commitments on the calendar!
See you soon Wealthy Speakers!