This month at The Wealthy Speaker School, we are focusing on the topic of finding more buyers. This is an area that many speakers struggle with, regardless of how long they've been in business. So, today I want to take a look at how we can use business systems to find more buyers for your speaking business.
But when it comes to the business of speaking, they are successful almost in spite of themselves.  Sometimes they can only take the business so far because they don't have the systems, processes, and marketing in place to make their speaking business grow.
Systems, Processes, and Marketing to Find More Buyers
You've heard it before: speaking is a business, it's not a hobby. So what do you need to have in place to find more buyers and ensure success and growth? Let's take a look at three key elements: systems, processes, and marketing.
SYSTEMS TO TRACK YOUR PROSPECTS
When you get into your office in the morning, do you know what prospects you have in your funnel? How many cold, warm or hot leads do you have and what's your plan for a follow-up?   A proper database will help you do that. Moreover, if you can keep track of what correspondence your sending and the actions they take, who's opened your messages and how engaged they are with your communications, even better.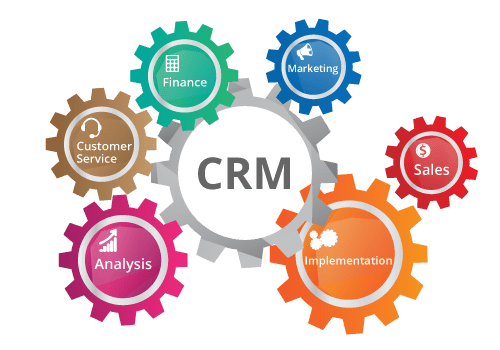 A great CRM that works with your email service or email marketing program can be a super valuable tool for finding qualified prospects and moving them through a successful sales funnel. Check out Karma CRM or SpeakerFlow (who have an operating system for speakers that includes a CRM) as possible solutions. They are both great tools to help you manage your business.
PROCESSES TO MAKE SURE NO PROSPECTS FALL THROUGH THE CRACKS
Anything you do more than once should be moved into a process. My team leader (Carolyn Crummey of VirTasktic) is the Queen of Process.  She's helped me map out our systems, especially relating to our content output, and now our goal is to "stick with the plan!"
When an inquiry comes into your business, do you have a template that you can customize to respond easily? If it's a team member, are they using a template? Every email that I do more than once has a template created. For me, I simply draft up a "canned response" and drop it in when responding to a situation. I have a blog template, a new inquiry template, a template with a link to my schedule, etc., etc.
As you are out prospecting for new buyers, the worst thing that can happen is you find them and miss the opportunity because you just can't function properly as a business. That they slip through the cracks because you got sidetracked! By putting clear follow-up processes in place for yourself and your team, you'll have confidence that no opportunity is being missed!
And to simplify and better manage your processes, try using a project management tool that can give you quick insight into everything you have going on in your speaking business. We use Asana and have processes in place for ensuring that everything gets completed on time.
USING MARKETING TO FIND MORE BUYERS
We talk a lot about marketing on this blog, but what I want to reinforce today is the idea of doing your marketing on a regular basis and being very focused on your approach.  Your marketing should include consistent blogging, social media, and email marketing to your list. Consistency is key. By having a consistent presence online that is strategically thought out and connected, you'll reach more and more of your target audience.
At Speaker Launcher, we outsource our content marketing to Carolyn's team at Virtasktic and they make sure all of our marketing efforts are in sync and delivering the message that resonates with the various audiences we are looking to attract.
Focus on your buyers with messages that allow them to very clearly understand what specific problem you can help them solve. If you can boil down your focus to one word, even better!
Lots of people do it:
Colleen Francis, Sales.
Kindra Hall, Storytelling.
Eric Papp, Productivity.
Scott Stratten, Marketing.
Libby Gill, Hope.
Angela & Dennis Buttimer, Mindfulness.
When you deliver a consistent marketing message and have systems and processes in place, you'll be well on your way to building a business foundation that will support you in your effort to find… and convert MORE buyers!
Need help getting your business foundation in place and solidified so it supports your growth?  If you are an intermediate or seasoned speaker, check out our Inner Circle Mastermind 12-month program that will help you scale your business by putting the right systems and foundation in place.
---